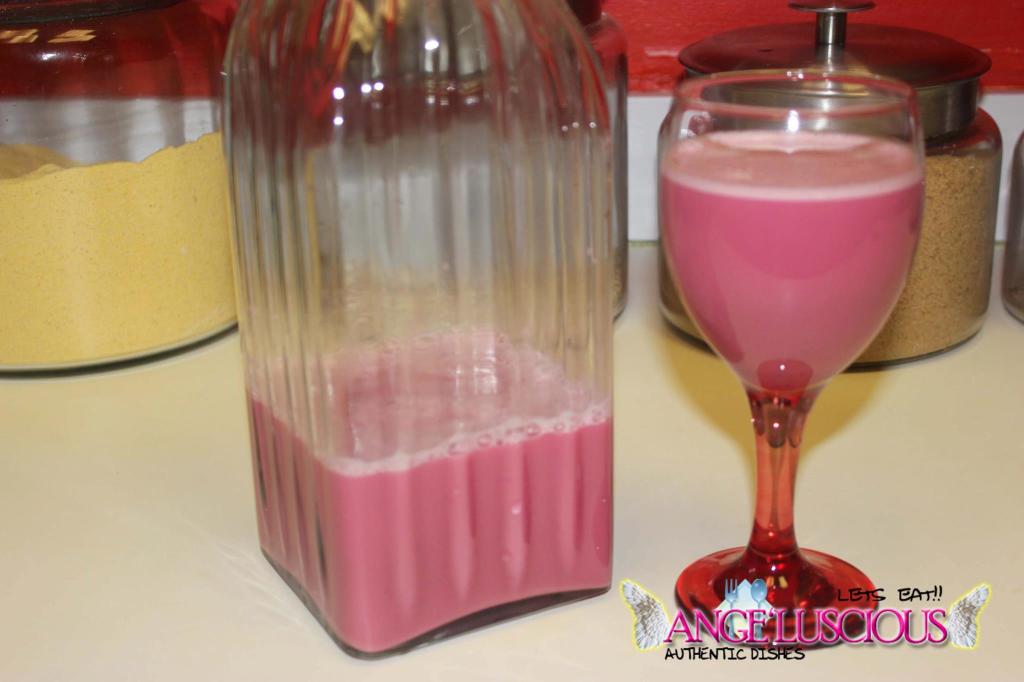 Store bought cow's milks no longer floats my boat. I've since developed a fascination for nut milks. Once I realized how simple it was to prepare nut milks, I was hooked. Almond milk had become my new 'go to' milk and at one point was being added to everything as a substitute for milk I was also adding real homemade vanilla, which amplified the taste. I just couldn't get enough. It was just as creamy as the store bought cow's milk and actually had a much more pleasant taste. I then decided to invest in a nutmilk bag quickly became a nut milk queen. I choose to store my juices and nut milks in glass bottles and jars because they are BPA free.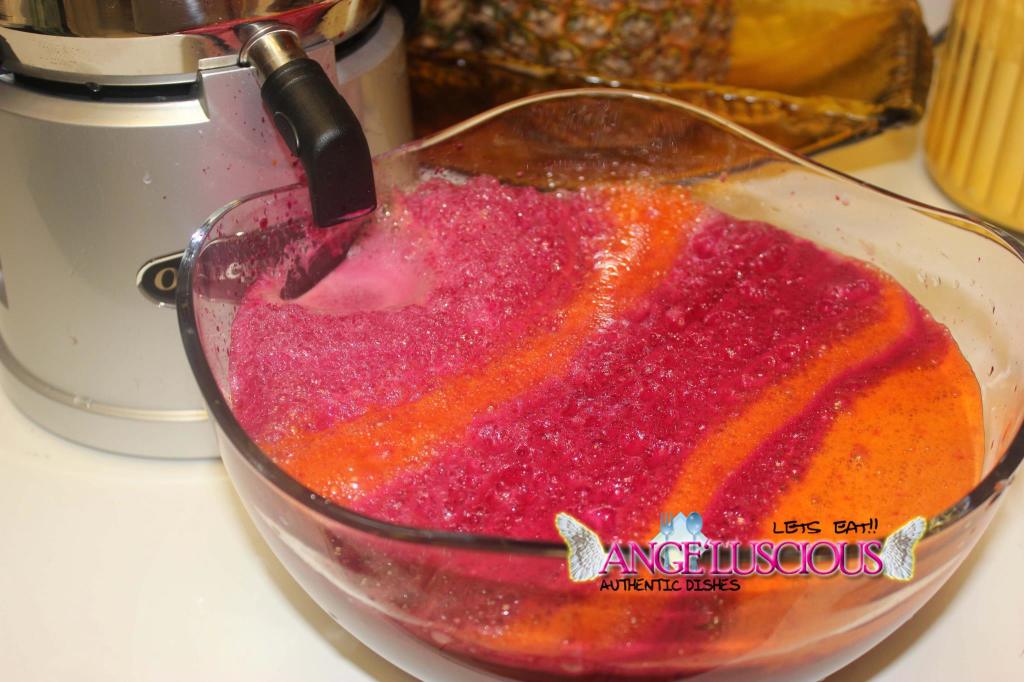 Beet happens to be my #1 juice detox ingredient. I simply adore beets because it banks a powerhouse of health benefits. It's excellent for my Temple while d'luscious all in one.  The photo above is a combination of beets and carrots being juiced. Aren't those colors amazing?
Thinking outside of the box may be difficult for others who may think that I'm weird. I love being weird. My sense of weirdness is the reason I eat lavishly. It's the reason I drink lavishly. It's the reason I'm not average. It's the reason I'm ambitious. My weirdness combined with my curiosity gave me the urge to experiment with the beets that I juice so often. I wondered, "what would happen if I combined beets with almond milk? Would it be palatable?" I stopped wondering and did it.  I combined the almond milk with the beet juice. Who says healthy food has to be boring?  So, you may ask, "how was the beetroot almond milk?"  Well let me tell you. It was totally awesome!!