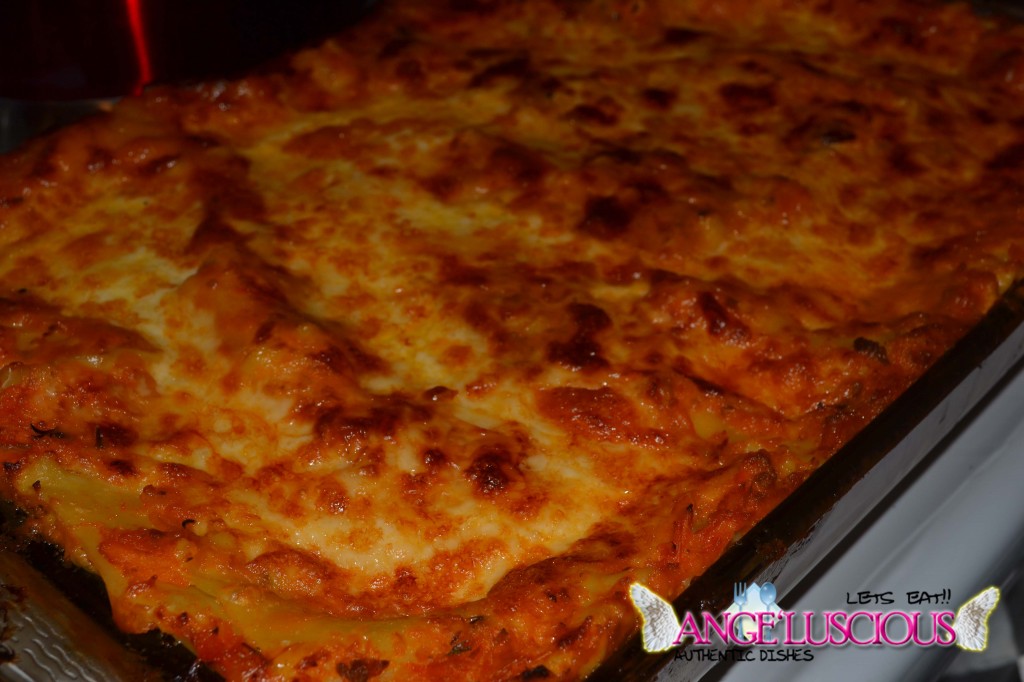 As much as my children enjoy my authentic Jamaican culinary delights,  they are true foodies to the core and express just as much enthusiasm for cuisines around the world; with pasta being on their list of favorites. I too, am a lover of pasta even though it took me a while to appreciate it.  Now that I'm a well seasoned chef, I'm blessed with the gift of transforming pasta into pure awesomeness.
Pasta sauces are pretty simple to prepare. My favorite method is drizzling tomatoes with olive oil, adding Himalayan pink salt and pepper, then roast them off in the oven. The tomatoes become so flavorful and I really enjoy them as is, with any kind of pasta. Sometimes I put the roasted tomatoes in a blender to make a puree and toss all of that love with the pasta. Of course I made my pasta sauce from scratch for this lasagna. Duh!
The cheeses made this exceptionally gooey! It just doesn't get any better than this. I added five different cheeses…yes cheese overload and it's so freaking comforting every single time. It's rich and ooey and gooey and everything my family desires….and so I blessed them with lasagna. Gotta love my kids!