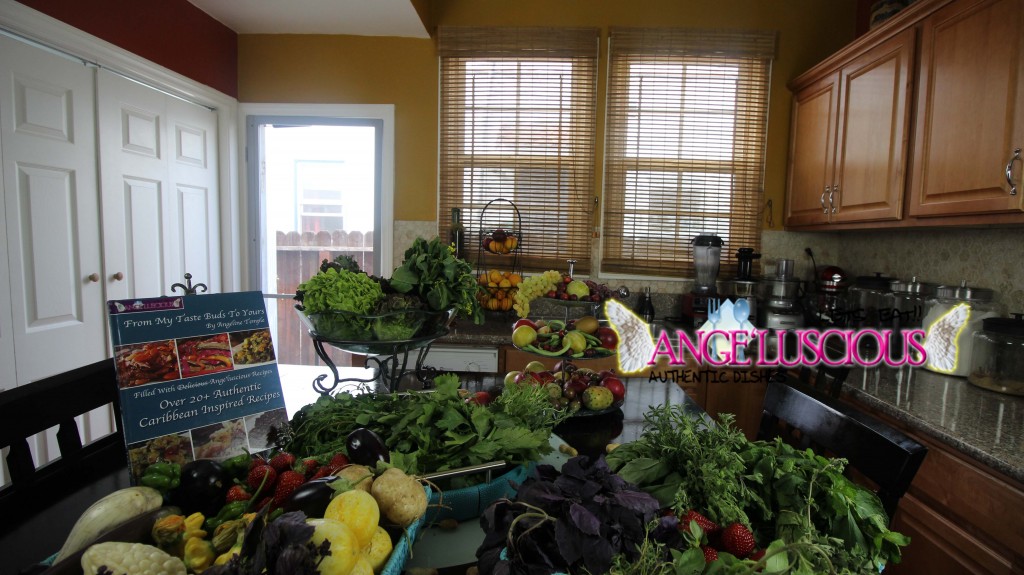 This holistic lifestyle has really changed me for the better.
Am I loving it?
Hell yeah!
I must have been a vegan at some point in my past life. Then again, I could have also been a farmer or married to one. I know for a fact, I was housemaid or stay at home mom or held an occupation in a similar capacity. I say that due to my OCD and not being able to focus in chaos. I'm kind of a neat freak and used to get highly upset with messy surroundings. I rarely get upset these days and I've learned to focus on what's most important and take my time.  I've adapted and allow things to be out of place (sometimes). It must be the earth foods.

There is absolutely no way one can eat so much darn earth food and not be vegan or vegetarian. I have yet to find an explanation. In the meantime, I'm enjoying all my farmers' market finds and being introduced to new and exotic earth foods.


These little cherry guavas right here; they called out my name at the farmers' market. They were like: "she's never seen or tasted us before. Lets call her." And that's what they did. Yeah, that's them. Those little red fruits that you probably thought were grape tomatoes, they're cherry guavas.  And I couldn't refuse. All I could vision was throwing them in a blender and creating something fabulous.

I ask myself once again. When did I become so fixated on earth foods? When did my passion for all things natural became such an obsession? Oh, I remember now. It was after being diagnosed with endometriosis and the surgery to 'fix it and make it go away' didn't.
I was always in unbearable, excrutiating pain, to the point where I had to use Family Medical Leave one week each month from my former employer. After complaining to the surgeon about the pain and that the endometriosis hadn't disappear but instead had resurface again, he recommended a hysterectomy. "I told you the only way to fix it was to get a hysterectomy!" he said, getting a little testy and loud.
Had he bumped his head and lost his mind? I know he has access to my medical records.
Didn't I just have bilateral mastectomy?
What part of having both of my breast removed did he not understand?
No thank you.
The drugs he prescribed me were causing all kinds of havoc on my body.
No thank you to that too.
Then he wanted to catch an attitude when I began to ask about the side effects of the drugs.
You know what? Let me go home and do some research.
And that's where it all began.

See how quick my memory came back? I tell you, it must be the earth foods.
See that pretty ginger right there? It was my first NATURAL pain reliever and it works like a charm. When I tell you that I feared my menstrual cycle, I FEARED my menstrual cycle. I didn't want any part of it. I was loosing lots of blood and that's never a good thing for someone who's anemic. Al my life I've been told that I was anemic and the only advice I received for the doctors was: buy over the counter iron pills. Those didn't work either. Why? Because they are loaded with fillers and God bless the amount of iron that's in most of them. Black Strap Molasses is now my friend.
But this ginger is amazing! I had to grab some FRESH GINGER too, just for the hell of it. I could with ginger lots. And you thought I only used it in my juices huh? Ginger is so amazing to be loved, especially when it fights off those cancer cells or eases nausea or take away that labor pain.

I found raw peanuts too. This is the real deal. All these years I've been buying  I thought I was buying raw peanuts. Man, do I feel cheated?  These were so creamy and juicy. They kinda explodes in your mouth just like juicy fruits/nuts supposed to do. They taste nothing like the store bought peanuts. Yes I'm feeling really blessed!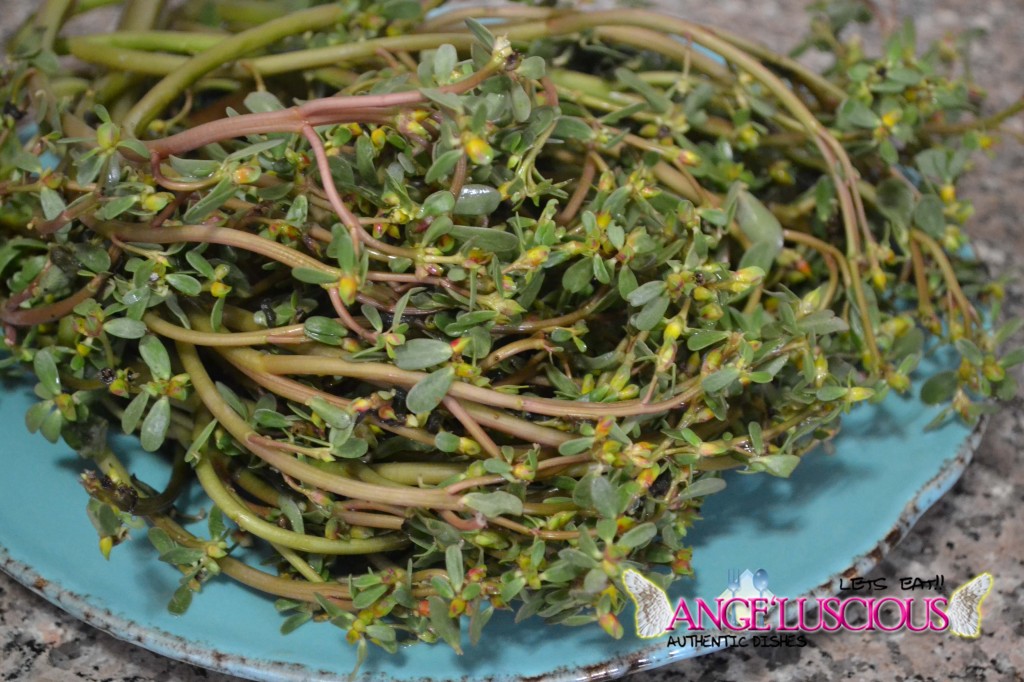 Oh purslane! My palate loves those lemony notes that's built into your cell walls. I know you are sooo excellent for me on a cellular level. Your crunch is intoxicating. I love you raw! You are my natural drug and you give me a natural high.  And for that, I love you even more.

I gotta show these lemon cucumbers and jicama much love too. They are crisp and add wonderful texture and nutritional boost to my salads and my body.

No wonder I'm feeling better these days. And my uterus is still in tact. I don't have shocking pains of electricity running through my body every single day of the year. I'm not on any prescriptions drugs. I am healing one day at a time. I'm learning and understanding my body's needs. If a particular food doesn't agree with my biological chemistry, I know well enough to leave it alone. The minute I ingest something that I'm not supposed to, my body tells me, with pain indicators.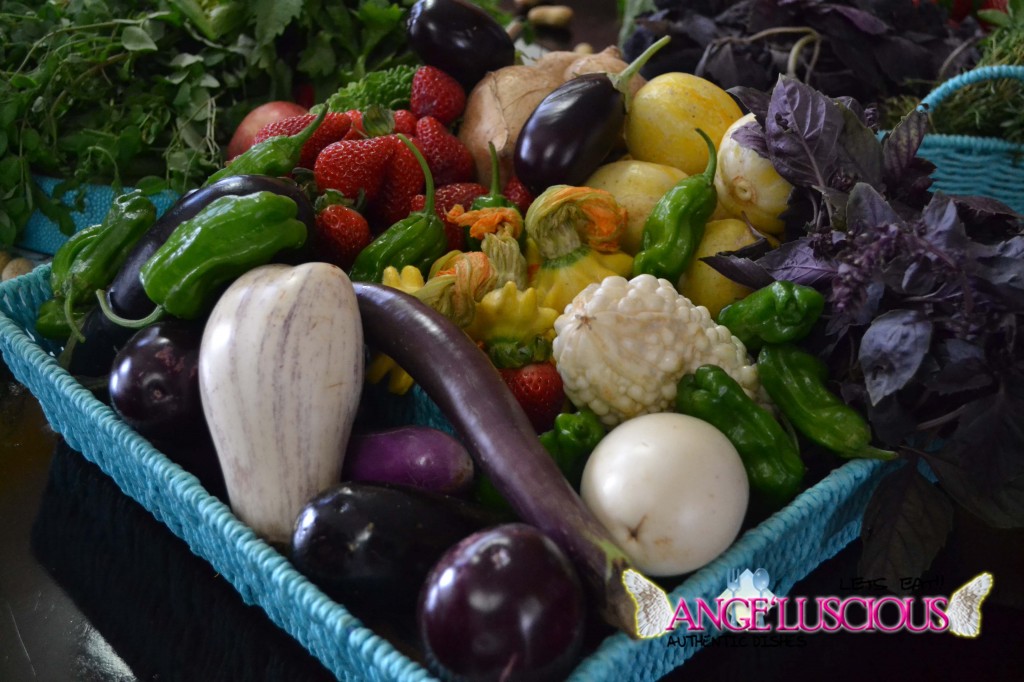 My body is an incredible machine. With proper nutrition, it knows how to heal itself from the inside out. When did it become so sensitive and loving. My Temple has always been sensitive.  I just hadn't been paying attention, until now. It took me several surgeries to get the drift of how the system works and I think I've got it. Now, I nurture my Temple with foods that heal.
More earth foods for me please!
Thank you!