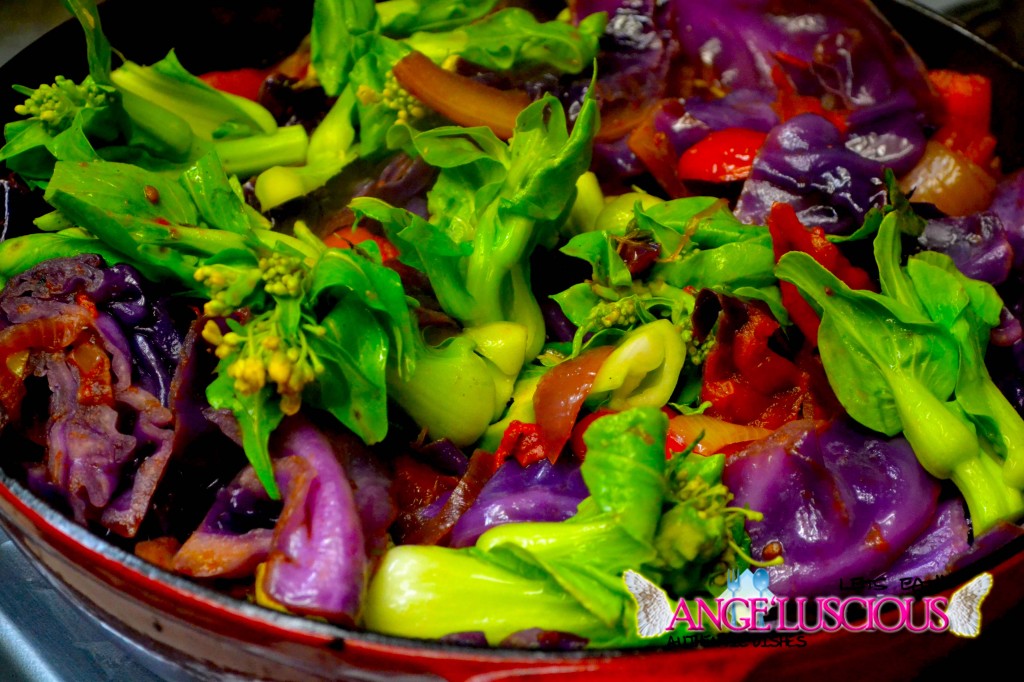 I'm about to share something very personal with you. I've never discussed or embellished on my pet peeves but I'm about to share one right now.
"I am so tired of the steamed, shredded cabbage served as a salad in most Jamaican restaurants."
Unless it was cole slaw, my grandmother never served that as a salad and her cabbage was always so flavorful. As a child, it was usually served with boiled bananas, sweet potatoes and dumplings or white rice. I love cabbage but that shredded, cabbage thingy in the restaurants just irks my nerve. Maybe, it's because it doesn't screams colors or maybe it's because it doesn't speak to my soul, cause the chef didn't create it with soul. Food should taste like love ALL THE TIME. Yes, I'm weird and I know it and I love me in all my weirdness.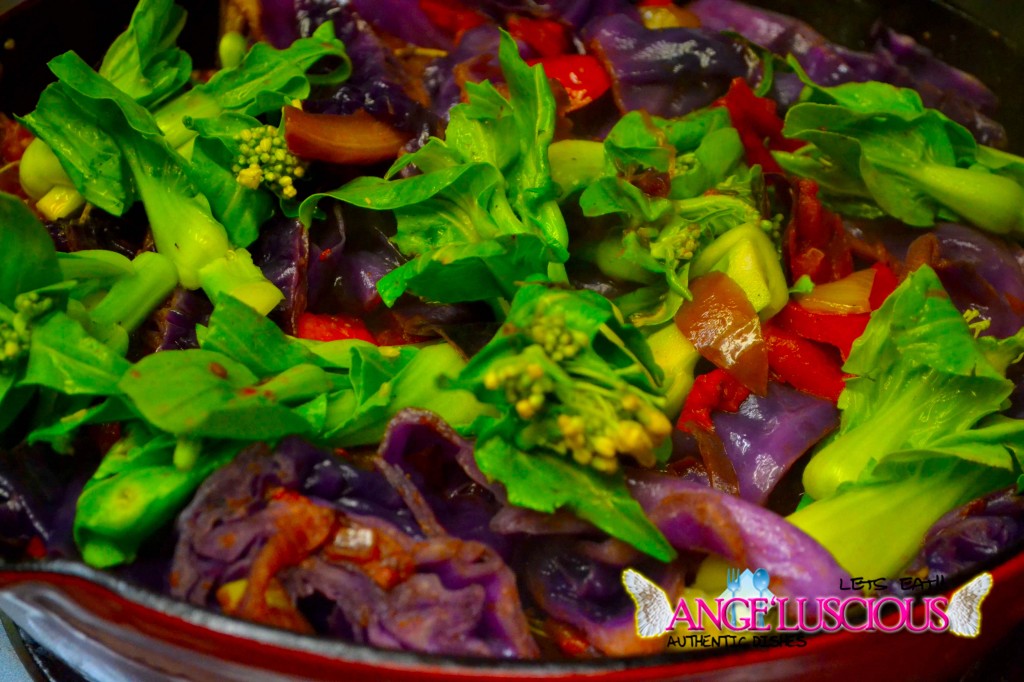 When you don't like something and it's in your control to fix it, you fix it, right?
My rendition of steamed cabbage is versatile, pleasing to the eyes and colorful because I eat with my eyes first. Purple cabbage is always in my fridge. I associate colors with more nutrients and it provides excellent contrast against the bok choy.
My farmer's market haul always make me happy. I went out of my way to pick up those flowering baby bok choy. They're so beautiful. For a minute I thought the farmer would run out because this one lady was just hoarding all the bok choy. As I stood there waiting for someone to move out of their spot, so that I could move into that spot, all I could do was pray. All I wanted, was to load up my bag before they ran out. I mean, there were other farmers with bok choy but this one had the baby ones and they were looking super fresh. Baby vegetables are so tender and crisp. I like eating them almost raw because the nutrients remain intact, while they soak up the love from the highly seasoned liquid in the pan. I never get tired of the infusion of garlic and ginger with bok choy, and I'll never get tired of recreating fab dishes, giving cabbage center stage instead of being underutilized. Cabbage, you deserve it!