A few weeks ago, I discovered a new spot; a food spot; a spot that sells hormone free turkeys and other meats from local farmers. Something weird was going on with my body, which lead me in search of higher quality meats. For some strange reason, my Temple seemed to be rejecting certain commercial meats.  My taste buds were in overdrive, detecting weird tasting ingredients that probably should not have been in the meat to begin with.  I was able to tolerate wild caught seafood and certain chicken, but everything else just tasted weird. It's kinda hard to explain but I listen to my body and have been very obedient.

While at the meat market, I was definitely impressed as the employee that I gravitated to, was wonderful, extremely friendly and informative. I love it when employees are well versed in their field. I told him I had been getting good reviews and wanted to try out a few things. I didn't want to overspend, then later realized it was the same old store bought stuff, so I decided to sample a few items, which included turkey wings. OMG it had to have been the cleanest turkey wing ever! I was sold!

Without a doubt, I knew exactly where I would be buying my turkey this year. I wanted to ensure that they wouldn't run out of turkeys, so I paid them a visit two days before Thanksgiving Day.  Guess what? My favorite employee remembered me! I believe it's because I'm super fine! Yes, I'm conceited and I know it.  I was like, "I told you I would come back if it was good." I like to develop a rapport with those who handle my food.
The market was so crowded. Like, why was I the last one to find out about this place. Damn near everybody who were interested in eating hormone free meats had been privy to this spot for years. However, because the ratio of efficient employees to customers were on point, the crowd moved quickly. I was in and out in less that five minutes. Now that's service! Don't you just hate it when you walk into a crowded establishment when no one seems to be available and the checkout line is long from here to Bubble Phuck, Egypt?  I have walked into so many stores and left my overflowing shopping cart right there due to the lack of service. Truth be told, I would have stayed in line for this turkey though.

This was the first time ever in my life that I had purchased a turkey that was NOT frozen. Where they do that at? It was fresh! For those who may not know; turkeys are huge and usually takes a few days to thaw. The bonus for me: I didn't have to wait 3 days for it to thaw out. Am I in turkey heaven or what?  I sure had plans for this baby! If you've been following me for a while,  you should already know that I have a massive thing for herbs. And you know I'm Jamaican cause I just used the word "massive" lol. I mean, why eat boring food when I can add herbs to enhance the flavor and promote healing? Every time I eat, I'm either promoting health or disease. I like to eat fantabu'lusciously while healing my body at the same damn time. It's a win win situation for me.

As you can see, I did the damn thing on Thanksgiving Day. My whipped basil yukon gold potatoes was….oh honey, you would have to taste it to understand how food translates to love. Seriously!

When your family request special order steaks, you simply have to comply. It was much appreciated.

Did I tell you about the lovely macaroni with the how many pounds of decadent, ooey, gooey cheese? Yes love; extra sharp cheddar, gruyere, burrata, smoked gouda and parmigiano reggiano with lots and lots of herbs.

And my son kept saying, "oh this bread, this bread!" I have to agree. It was crusty on the outside and soft on the inside and so perfect for dipping in my herb infused olive oil with more cheese. I love my palate!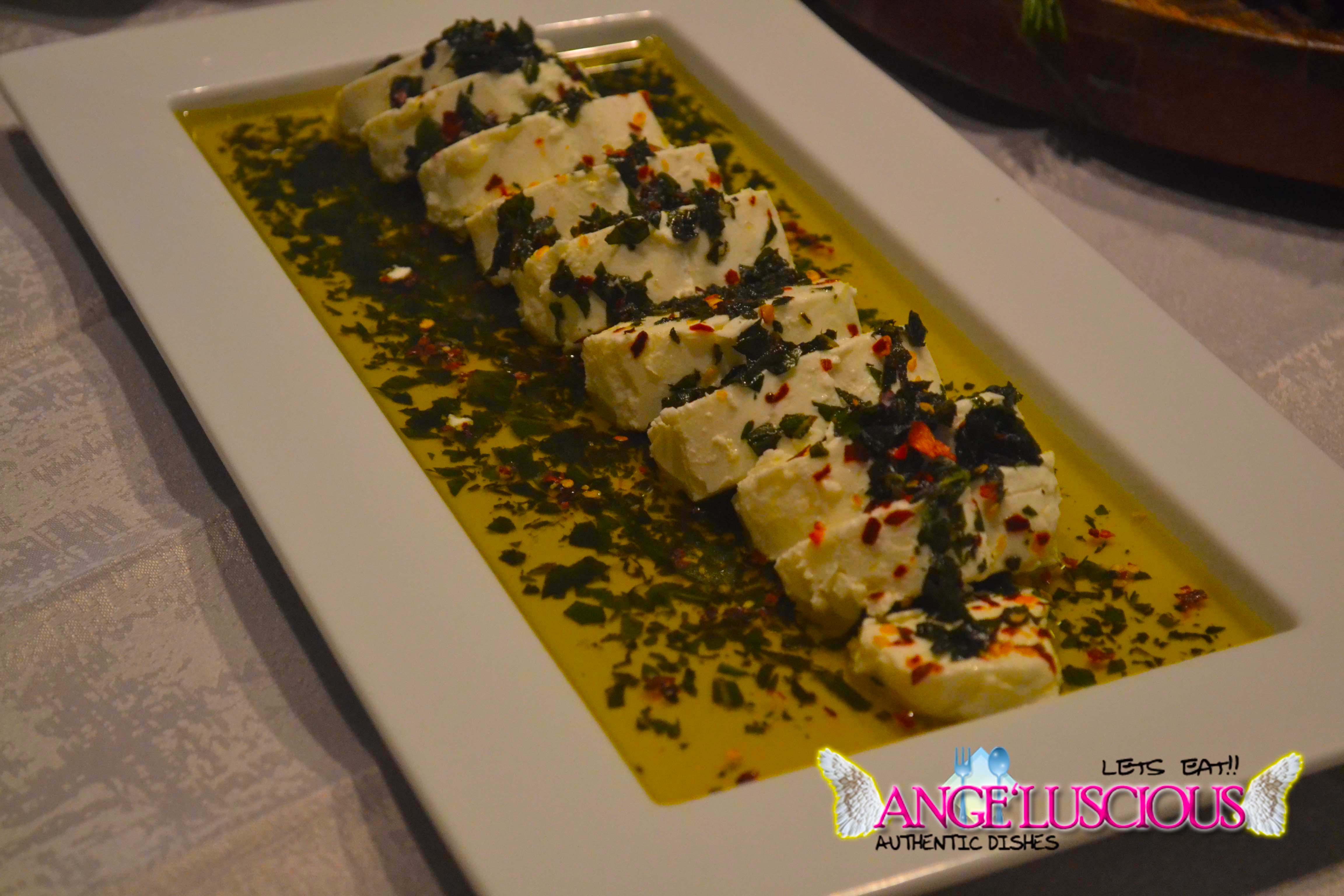 Marinated goat cheese deserves bread. Don't ya think so? With its creamy dreamy herba'luscious self.

And seriously, what would my thanksliving be; what would my life be life without fruits? I feel so out of place without fruits. Don't invite me to dinner if you ain't got fruits or vegetables. I won't hold you accountable for both but please give me one or the other. My body deserves that balance. Thank you in advance!

Can you see my roasted brussel sprouts with root veggies and pomegranate jewels over there to the right?  I'm not gonna go search through the thousands of photos that I took for an up close one, cause I'm wrapping up this post, so this is gonna have to do. And can you see the that gorgeous cranberry blueberry sauce from scratch? Cause I don't do store bought. You can't see the blueberries cause I infused it with star anise and cinnamon then blended it to a smooth and luscious texture. You should try that one day. I think you will love it.

Cranberry cornbread, cause we just gotta have dessert. Yes we do. Well, I do. The beauty about my desserts is that I NEVER feel guilty for eating them. Why? I know and feel good about my ingredients AND food should always be celebrated.
How are you celebrating food?