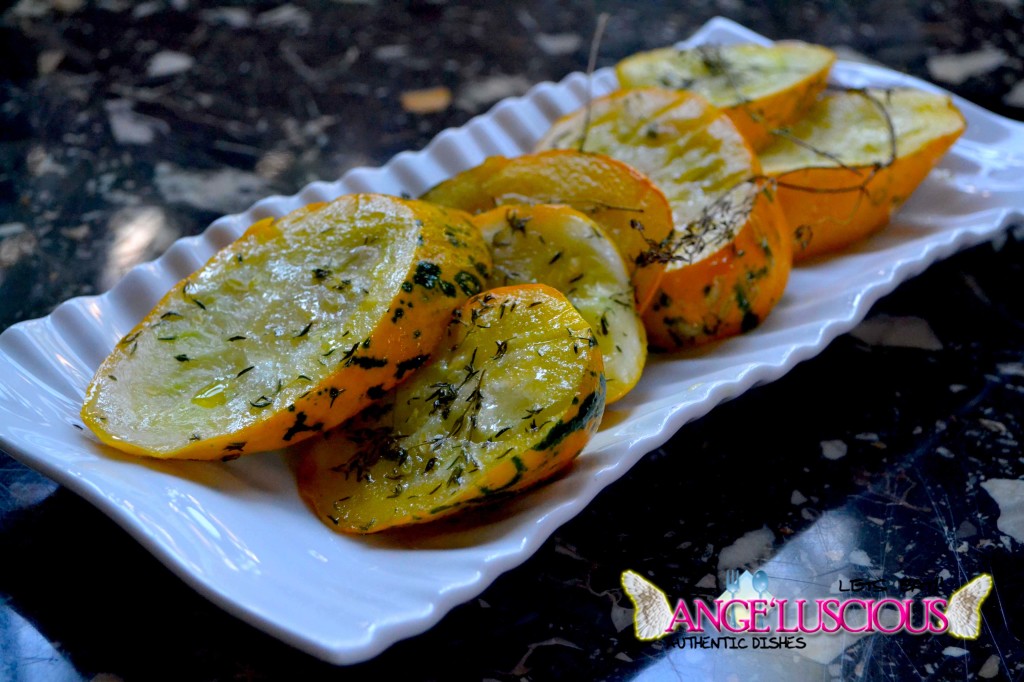 Simple yet elegant striped Zucchini squash.
Drizzle with extra virgin olive oil, sea salt or pink Himalayan salt, pepper and dust with chopped herbs. (I used thyme).
Toss, spread out on sheet pan and place in 400 degree oven for about 10 minutes.
Flip and roast for another 5 minutes.
So freaking good!
Eat as a side dish, salad, pair with protein of choice or devour on it's own.
How would you eat it?
What would you pair it with?