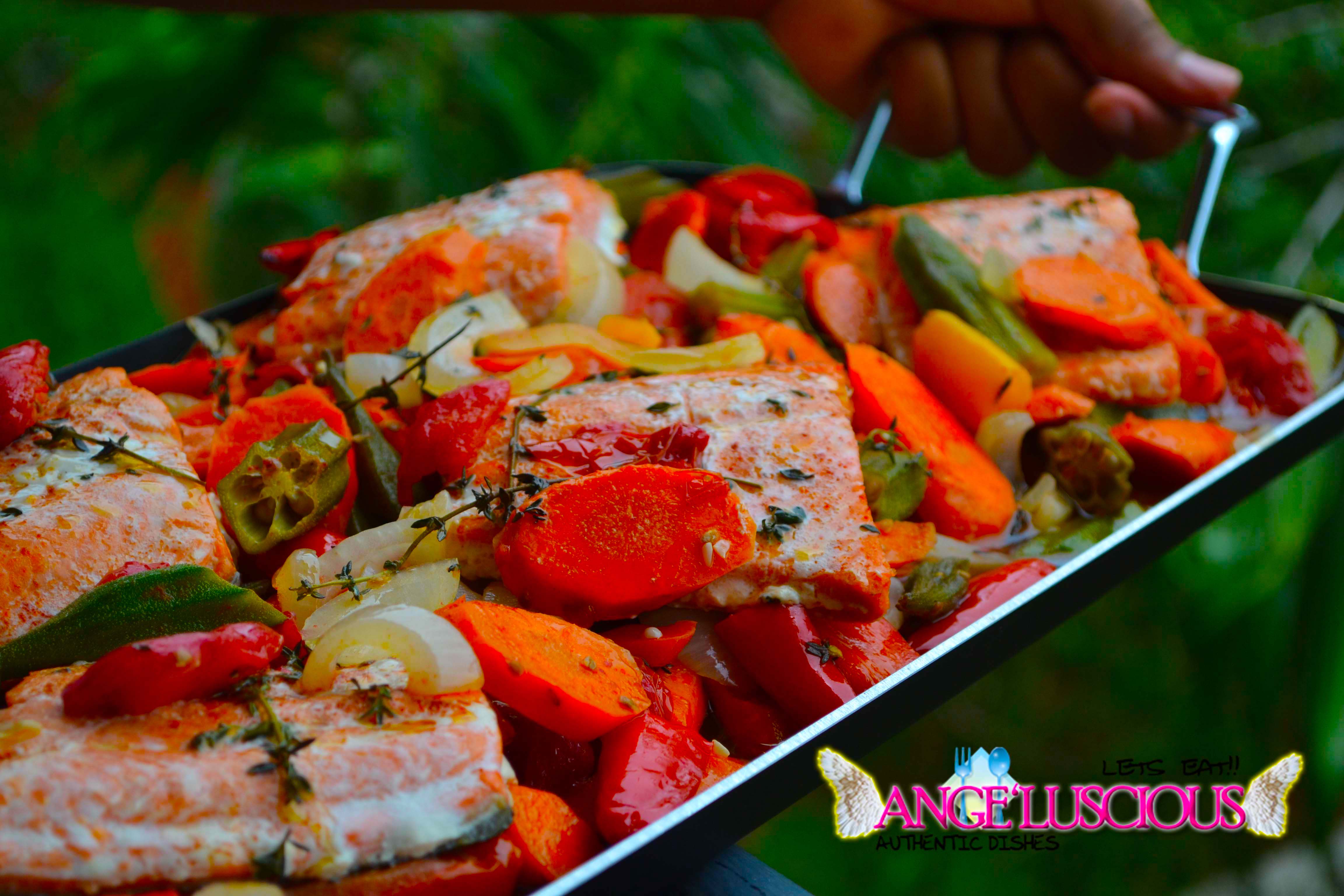 I think I should just let these photos speak for themselves. Nah!!!!!!
I'm a chatterbox so here we go.

Sometimes I have a little more time on my hands and take lots of photos for you.  What am I talking about. I always take lots of photos. Sometimes I get a little too busy and never get to post them or update them on my website. Yeah I've got lots of stuff to release to the public. Just give me a moment. I'm getting there.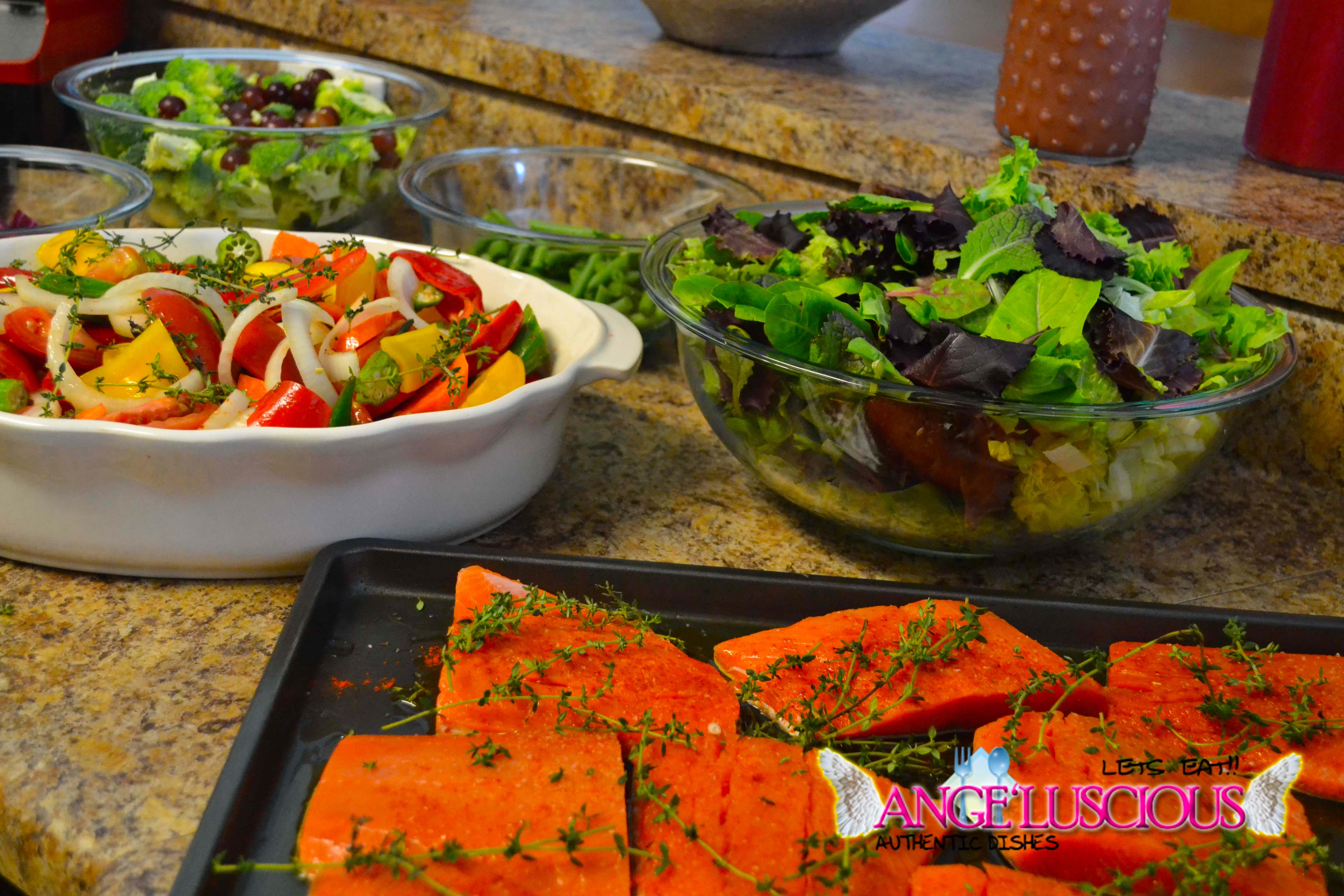 See, I'm such a perfectionist and it's not in my nature to upload content, just because. I need more sustenance and my content/material has to be relevant before I go shooting off into cyber space. I kinda have to be in the zone…in my element…otherwise it feels like random blabbering.


I'm not going to give you a recipe because I want you to use your visual today.


If using your visual isn't your thing, you can always find similar recipes using the same techniques in my cookbook. It's freaking awesome!
Wild Caught Sockeye Salmon is one of my favorite foods. My family really enjoys it.  I discovered it years ago and have been cooking it religiously ever since. It's creamy, buttery and an excellent source of omega 3's.
Wild rice! If you haven't tried it as yet. You really should. I try to eat as healthy as I possibly can and wild rice is a healthier option to brown rice and long grain white rice, that has been stripped of all its nutrients. It takes a bit  longer to cook, but for me, it's well worth the wait. I enjoy it's nutty texture and combining it with other ingredients to create a mouth watering pilaf.
The next time you are out grocery shopping, pick up some sockeye salmon or some wild rice and give it a go. If you try it and you like it…try it again.
Have you ever tried wild rice?